Our engineering staff is skilled in all aspects of Factory Automation Device Design including mechanical, electrical and pneumatic applications. We have an experienced team and the facilities to design, build and test them on our premises. We design and build your devices for assembly, product finishing and testing as well as other custom automation applications.
Consulting System Solution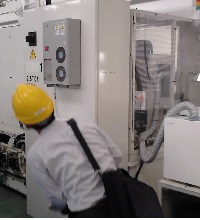 We have built our reputation by providing innovative designs that increase efficiency and eliminate manufacturing bottle necks. We start by listening to our customers to fully understand their expectations and develop a list of process bench marks. Then we execute. We assemble a team to brain storm, always thinking out of the box. Our engineers have at their disposal either Power Point or CAD software to create detailed diagram.
Design Electrical Equipment
PT.SANKO DENKI INDONESIA has the capability to design and build electrical controls. Beginning with input from both our customer and our controls designer will select the required HMI, sensors, and controller to meet the project requirement. This is followed by panel layout, wiring diagrams, and finally programming. Control systems are engineered for reliability using components and hardware from top manufacturers including Mitsubishi, Proface, Panasonic, Patlite among others. Additionally, we are comfortable using all communication protocols. We also have the capability to upgrade your existing control panels to automate your processes, including the re-working and redesigning of the controls, hardware and software.
Produce Electrical Devices w/ Cabling & Connecting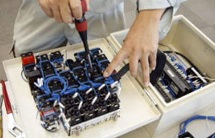 At PT.SANKO DENKI INDONESIA we design our control panels exactly to customer requirements. Therefore no panel is the same and our customers are guaranteed the highest quality control systems that precisely meet their requirements. Our knowledge and skills base in this area have enabled us to consistently grow and build a strongly positive reputation.
Importing Material Especially from Japan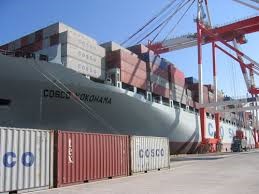 The principal activities of the company consist of the trading of industrial automation and material handling equipment and import of industrial automation accessories and spare parts. During the years of establishment, we have since been appointed as sole agent. In addition, our parent company has been getting along with many manufacturers who our customer has been using their products reliably. They have been handling exporting years and skilled about International trades.
PC Custom Applications Development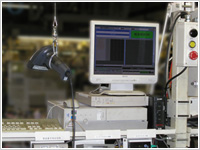 PT.SANKO DENKI INDONESIA develops software for industrial plant automation via PLC and PC based on Windows configuration. Extensive experience in the industrial automation sector has allow us to develop comprehensive programming and development skills for industrial plant power and control software. Our automation designers, after analysing the technical specifications required by the system, are able to create software for:
Control and interfacing with devices and automatic machines
Field data control, supervision and acquisition system via OPC servers
Human machine interfacing (HMI)
Material tracking and handling
Local and fieldbus network communications (distributed programming)
Connections with management system